Reimagining Transboundary Water
REIMAGINING TRANSBOUNDARY WATER
Water in the California-Mexico transboundary region is more valuable and stressed now than ever before.
Given recent conflicts and tensions over the quantity and quality of water, there is an urgent need for convergent thinking that brings together technical, scientific and socioeconomic expertise to address needs and questions related to water in the border regions of San Diego-Tijuana and Imperial Valley-Mexicali.
A team of civil, construction and environmental engineers, geographers and economists will build a transboundary community that will focus on solving critical water problems.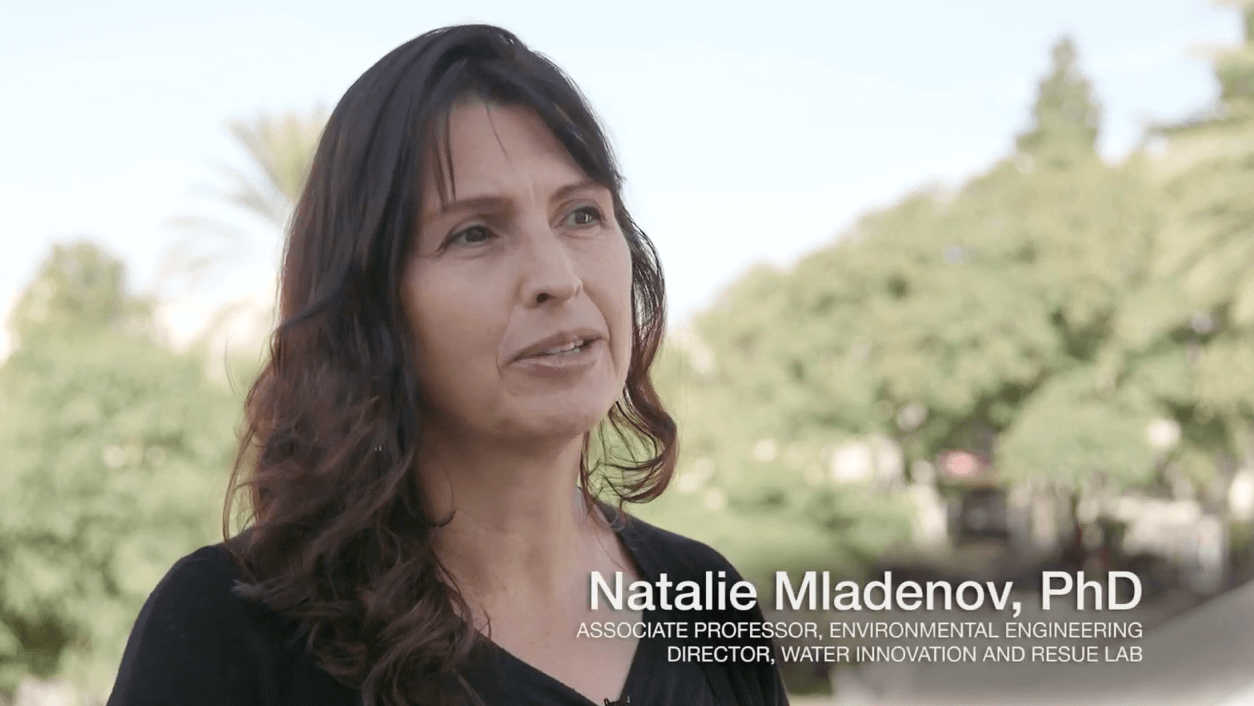 They will tap sensor technology for real-time water quality assessments and develop advanced water treatment technologies. They will identify, map and model flood risks and microbial risks, and assess the impact of climate change and land use on those risks. The team will assess the impact of water policy on water availability for agricultural and urban uses.
The combined knowledge of SDSU researchers in San Diego and Imperial Valley and their Mexican counterparts is needed to address issues related to water scarcity, flooding, and border sanitation and to re-imagine sustainable win-win solutions to water conflicts that benefit both humans and the environment.
Big Ideas Champions
Natalie Mladenov, Ph.D., Civil, Construction, and Environmental Engineering
Trent Biggs, Ph.D., Geography
Paul Ganster, Institute for Regional Studies of the Californias
Hassan Davani, Ph.D., P.E., Civil, Construction and Environemtnal Engineering
Amy Quandt, Ph.D., Geography
Hilary McMillan, Ph.D., Geography
Team Members
Christy Dykstra, Ph.D., Civil, Construction, and Environmental Engineering
Matthew Verbyla, Ph.D., Civil, Construction, and Environmental Engineering
Kari Sant, Ph.D., Public Health
Alicia Kinoshita, Ph.D., Civil, Construction, and Environmental Engineering
Ryan Abman, Ph.D, EconomicsBill Tong, Ph.D., Chemistry
Eunha Hoh, Ph.D., Public Health
Rick Gersberg, Ph.D., Public Health