Big Ideas
Big Ideas are transformative and transdisciplinary solutions to society's grand challenges and represent a new approach to supporting SDSU's faculty. Through Big Ideas, faculty-led research teams promote SDSU's distinctive strengths for the betterment of the world.
Principles of community
At San Diego State University, we are a community of diverse individuals who have and represent many perspectives, beliefs and identities. This diversity lends our community strength, and we commit to creating and sustaining an inclusive and intellectually vibrant environment that benefits all members of our university.
SDSU's Principles of Community is an aspirational statement that is intended to evolve over time. The statement reflects the ideals we are encouraged to uphold in our interactions with one another.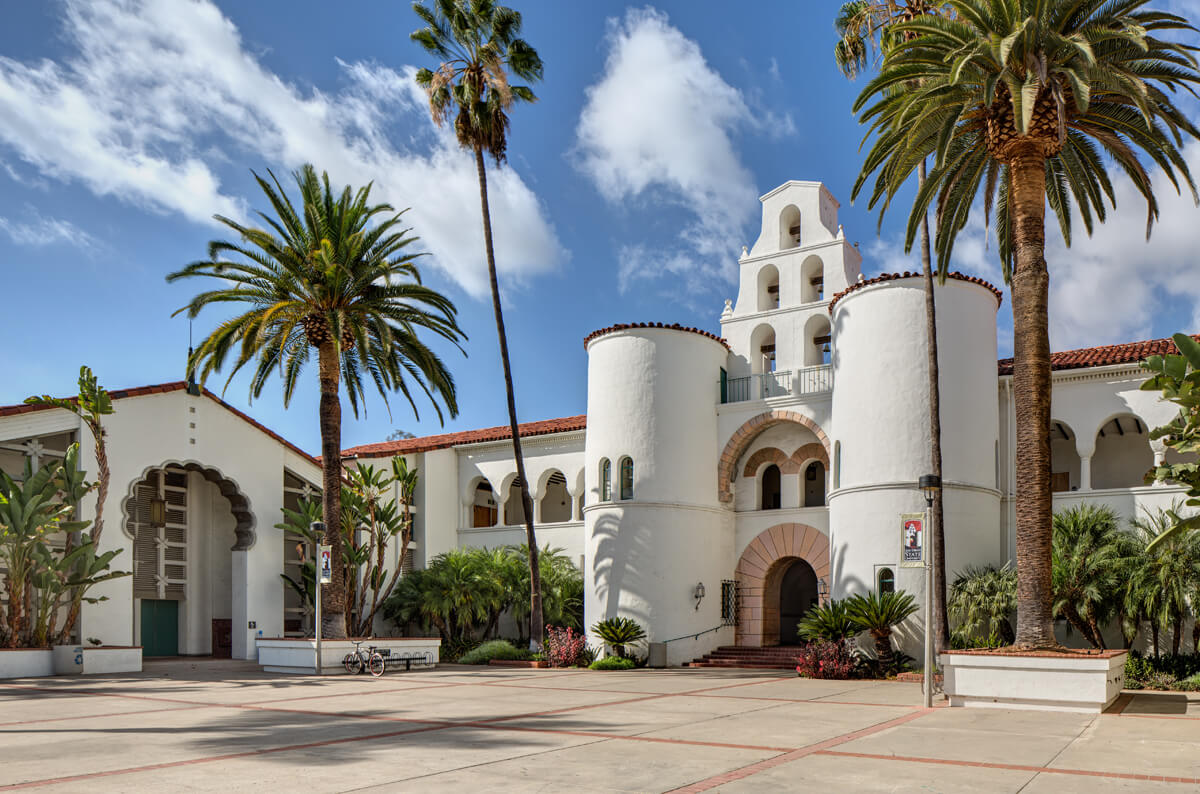 RE:BORDER
RE:BORDER 2022 is the fourth annual conference that explores key regional issues and innovative solutions. This year's theme is "Innovation & Sustainability," taking place from November 14-16 in San Diego, Tijuana, and Mexicali. It will bring together scholars, professionals, politicians, artists, students and community members who comprise our Cali-Baja transborder region and wish to address challenges and innovation for our sustainable future.