Presidential Task Force on Honorary Namings
Honorary Namings
Two San Diego State University buildings are approved for renaming as part of the university's efforts to recognize service and significant contributions to the institution or to a service-oriented field. Honorary naming is possible when the naming is not associated with a philanthropic gift.
Community Nominations
"We had an incredible response from the community following last year's public call for nominations to identify members of our diverse SDSU community who may be honored with a naming opportunity at SDSU for a period of at least 15 years. The nominations represented the broader SDSU community who have made extraordinary contributions to the university," said SDSU President Adela de la Torre.
The Presidential Task Force on Honorary Namings presented four candidates to the Office of the President for consideration, and Charles Bell and Ellen Ochoa were selected as the honorific nominees. Their names were presented to the California State University Board of Trustees, and both were approved: the West Commons building is being renamed the Ellen Ochoa Pavilion, and the East Commons building is being renamed the Charles B. Bell Jr. Pavilion. Both buildings were renamed and dedicated in Spring 2023.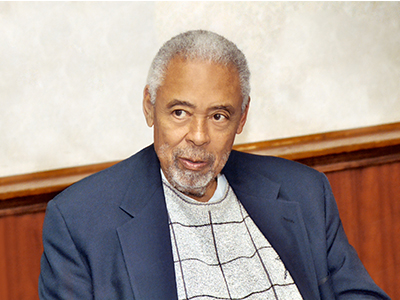 Dr. Charles "Chuck" Bell, Jr.
Mathematician

The late mathematician Charles Bernard Bell, Jr., one of the leading African American mathematicians of the twentieth century, was born in New Orleans, Louisiana on August 20, 1928. At age 19 he graduated from Xavier University in 1947 and earned his Ph.D. in mathematics from Notre Dame University in 1953.
From 1951 to 1955, Bell worked as a research engineer at Douglas Aircraft Company. An assistant professor at Xavier University for two years, Bell then spent a year at Stanford University as a research associate.
In 1958, Bell became the second African American professor hired at San Diego State University, a predominantly white campus in that era. He served as an advisor to the nearly all-white student organization Interfaith Council. On leave from SDSU between 1964 and 1966, Bell traveled abroad to the Mathematics Institute of Amsterdam, the University of Madrid (Spain), the University of Vienna (Austria), the Institute of Statistics at the University of Paris (France), the University of Erlangen (Germany), and the Mathematics Conference in Moscow (former USSR).
From 1966 to 1981, Bell taught in succession at Case Western University, the University of Michigan at Ann Arbor and the University of Washington at Seattle before returning to SDSU in 1981. He retired as a full professor in 1992.
Bell published nearly forty papers and was elected a fellow in the Institute of Mathematical Statistics and the American Statistics Association. He enjoyed traveling to meet fellow mathematicians in Africa, India, and Europe and welcomed the opportunity to hone his language skills in foreign countries.
Bell once told an interviewer: "I enjoy family, I enjoy eating gumbo, and for more than four decades I enjoyed teaching mathematics and statistics and doing research in nonparametric statistics, stochastic processes, and related problems and applications." Bell's other areas of expertise are biostatistics and signal detection which had highly sensitive military implications.
Bell died in Los Angeles on October 26, 2010, at the age of 82.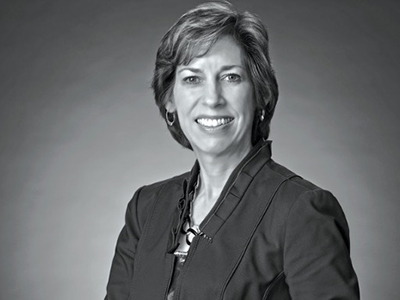 Dr. Ellen Ochoa
Former NASA Astronaut

Dr. Ellen Ochoa, a veteran astronaut, was the 11th director of the Johnson Space Center – she was the center's first Hispanic director and its second female director. Ochoa's previous management roles include Deputy Center Director and Director of Flight Crew Operations.
Ochoa joined NASA in 1988 as a research engineer at Ames Research Center, and she moved to Johnson Space Center in 1990 when she was selected as an astronaut. She became the first Hispanic woman to go to space when she served on the nine-day STS-56 mission aboard the space shuttle Discovery in 1993. She has flown in space four times, including STS-66, STS-96 and STS-110, logging nearly 1,000 hours in orbit.
As a research engineer at Sandia National Laboratories and NASA Ames Research Center, Ochoa investigated optical systems for performing information processing. She is a co-inventor on three patents and author of several technical papers.
Ochoa has been recognized with NASA's highest award, the Distinguished Service Medal, and the Presidential Distinguished Rank Award for senior executives in the federal government. She has received many other awards and is especially honored to have six schools named for her. She is a Fellow of the American Association for the Advancement of Science (AAAS) and the American Institute of Aeronautics and Astronautics (AIAA), serves on several boards, and chairs the Nomination Evaluation Committee for the National Medal of Technology and Innovation.
Born in California, Ochoa earned a bachelor's degree in physics from San Diego State University and a master's degree and doctorate in electrical engineering from Stanford University. She is married to Coe Miles, an intellectual property attorney. They have two sons.
2020-21 Nomination Criteria, Process
Nominations were accepted in 2021.
Honorary building names will be in place for the period of 15 years, after which new names will be selected. Honorary namings selected during this initial process will be eligible for continuiation at the 15-year mark.
SDSU accepted nominations for individuals to be honored by having a university building named in their honor, and in honor of their legacy.
A nominee should have achieved unique distinction in higher education or other significant areas of public service, or who has served SDSU in an academic capacity and has earned a national or international reputation as a scholar or has made extraordinary contributions to an SDSU campus which warrants special recognition, or who has served SDSU in an administrative capacity and who, during administrative service, made extraordinary contributions to the SDSU campus which warrants special recognition.
Ineligible Nominee Criteria
No building will be named after seated, elected or appointed officials currently in office.

No more than one building will be named for any one individual.

Presidential Task Force on Honorary Namings members submitted formal recommendations to SDSU President Adela de la Torre for review and consideration in Fall 2021. Formal recognition was permitted following approval from SDSU's University Senate and California State University system.
Selection Committee Members
The task force membership was composed of three members each selected by the leadership of the following groups: Associated Students, San Diego State Alumni Association, The Campanile Foundation and the University Senate. The University History Curator is also a member of the task force. Each of the co-chairs are also voting members.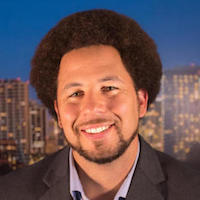 J. Luke Wood, Ph.D.
Vice President for Student Affairs and Campus Diversity Co-Chair, Presidential Task Force Group on Honorary Namings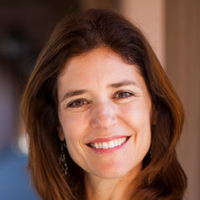 Adrienne Vargas
Vice President for University Relations and Development Co-Chair, Presidential Task Force Group on Honorary Namings