Decisions on Aztec Identity
About Aztec Identity
San Diego State University's Aztec identity is woven into the university's long and rich history. The Aztec moniker was chosen by students in 1925 and has served as a strong identifier for thousands of our students, faculty, staff and alumni.
As a university community, we recognize and honor the multiple ways in which our community relates to our Aztec identity. We are committed to providing the resources and structures necessary to assure that the invocation of our spirit leader is done with respect, accuracy, and pride. The university continues to chart the path forward for SDSU's relationship and educational efforts with the historical and contemporary descendants of the Aztec people and the Aztec Empire.
Our focus is on education, respect and restorative treatment around the Aztec name, through the incorporation of both the pre-Contact Aztec Empire and contemporary peoples that were part of this once dominant empire in both the curriculum and the culture of the campus.
SDSU Begins Development of New Aztec Identity Iconography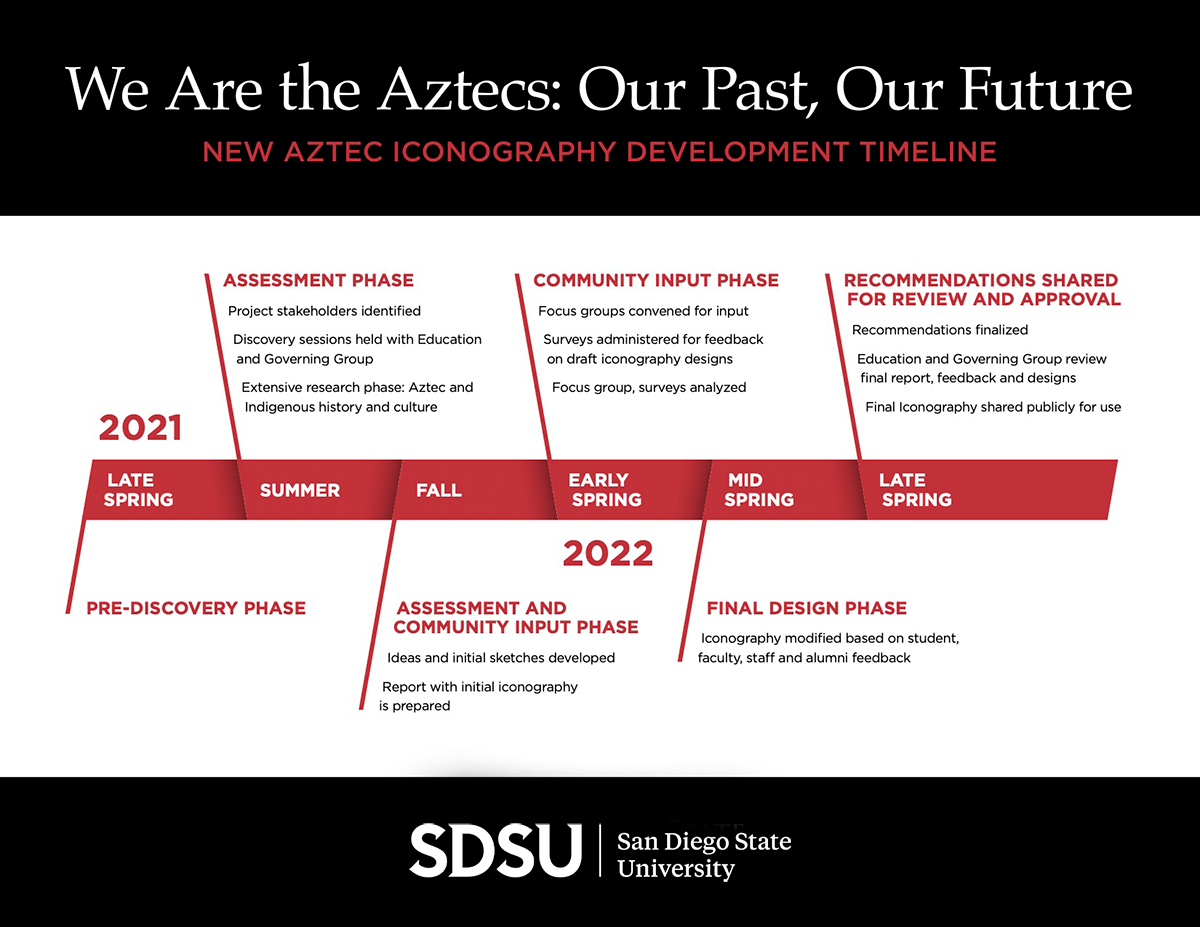 The university has shared details about an additional process being launched to develop new iconography — such as artwork, symbols and other visual elements — as part of ongoing efforts to enhance education and recognition of its Aztec identity. With plans to engage faculty, staff, students, alumni representatives and members of our Native and Indigenous communities over a year-long process, work is now underway to develop recommendations for new images that will amplify and align with our university's Aztec identity.
Going Forward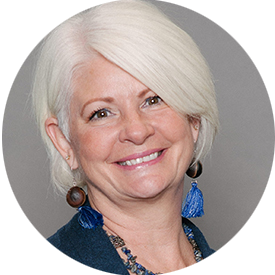 We, as the San Diego State University community, value all people, origins and cultural identities. We seek to learn and understand as one university the complexities of how we come together and coexist. Through the work of the Aztec Governing Authority and Aztec Culture Education Committee, we strive to bring SDSU closer to a position of respect and appreciation for the indigenous cultures historically known as the Aztec Empire.
We acknowledge the historical challenge of many indigenous communities throughout the decades of existence and we seek to continue learning together to honor their traditions, stories and legacies through our work as one SDSU community that includes faculty, staff, students and alumni.
We look forward to continuing the ongoing process of learning from one another through a work-in-progress approach that will lead to further understanding, respect and celebration of our indigenous communities that exist within the SDSU community. We welcome your involvement throughout this process in an effort to grow as a university.
Ramona L. Pérez
Chair, Aztec Identity Initiative
[email protected]