MEET THE PRESIDENT
Dr. Adela de la Torre became the 9th president of San Diego State University in 2018, following a distinguished career of more than three decades as an accomplished economist, public-health researcher and higher-education leader. She is the first woman and first Latina to serve as the president of the university.
Global Perspective, Greater Impact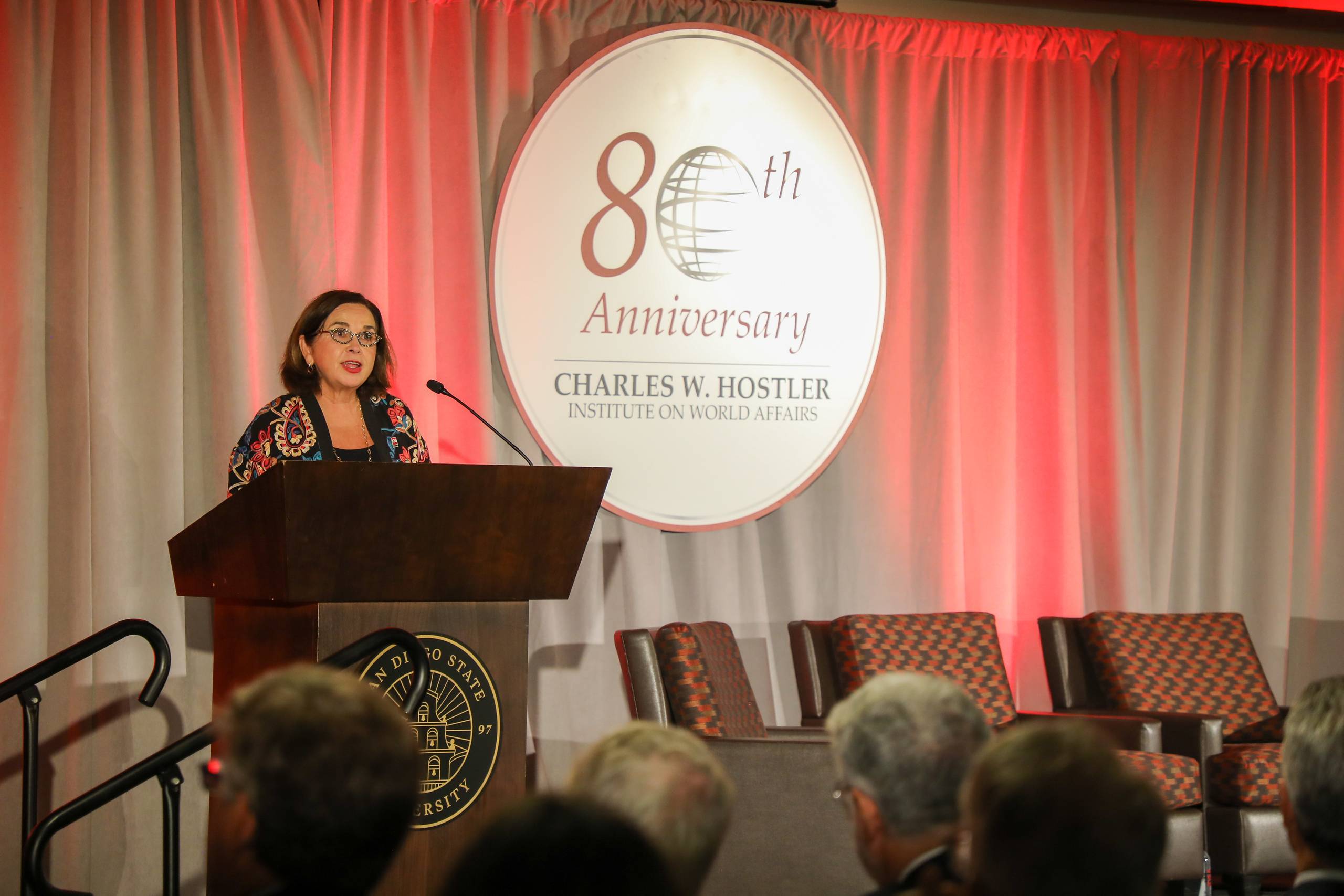 In 2020, under President de la Torre's charge, SDSU launched "We Rise We Defy," a five-year strategic plan to chart the university's future through 2025 and beyond. The university's shared vision is to grow its research enterprise, global presence and impact, while enhancing equitable access and expanding academic programs at its locations in San Diego, Imperial Valley, Mission Valley and regional microsites, along with its SDSU Global Campus and other onsite and online global programs.
Core to unlocking this potential is enhancing SDSU's standing as a leading research institution, a Hispanic-Serving Institution (HSI) and an Asian American and Native American Pacific Islander-Serving Institution (AANAPISI). President de la Torre's student-centric strategy focuses on driving student opportunity and success through university growth and resiliency, while emphasizing equity, diversity, access, sustainability and community engagement.
Rise in Research and Academic Excellence
Under President de la Torre's leadership, the breadth, depth and diversity of curriculum and academic programs at SDSU have all greatly expanded. She has driven the development of new curriculum and degree programs at both the undergraduate and graduate levels, and has been a strong advocate for expanding the university's ability to offer doctoral degrees and post-doctoral research opportunities.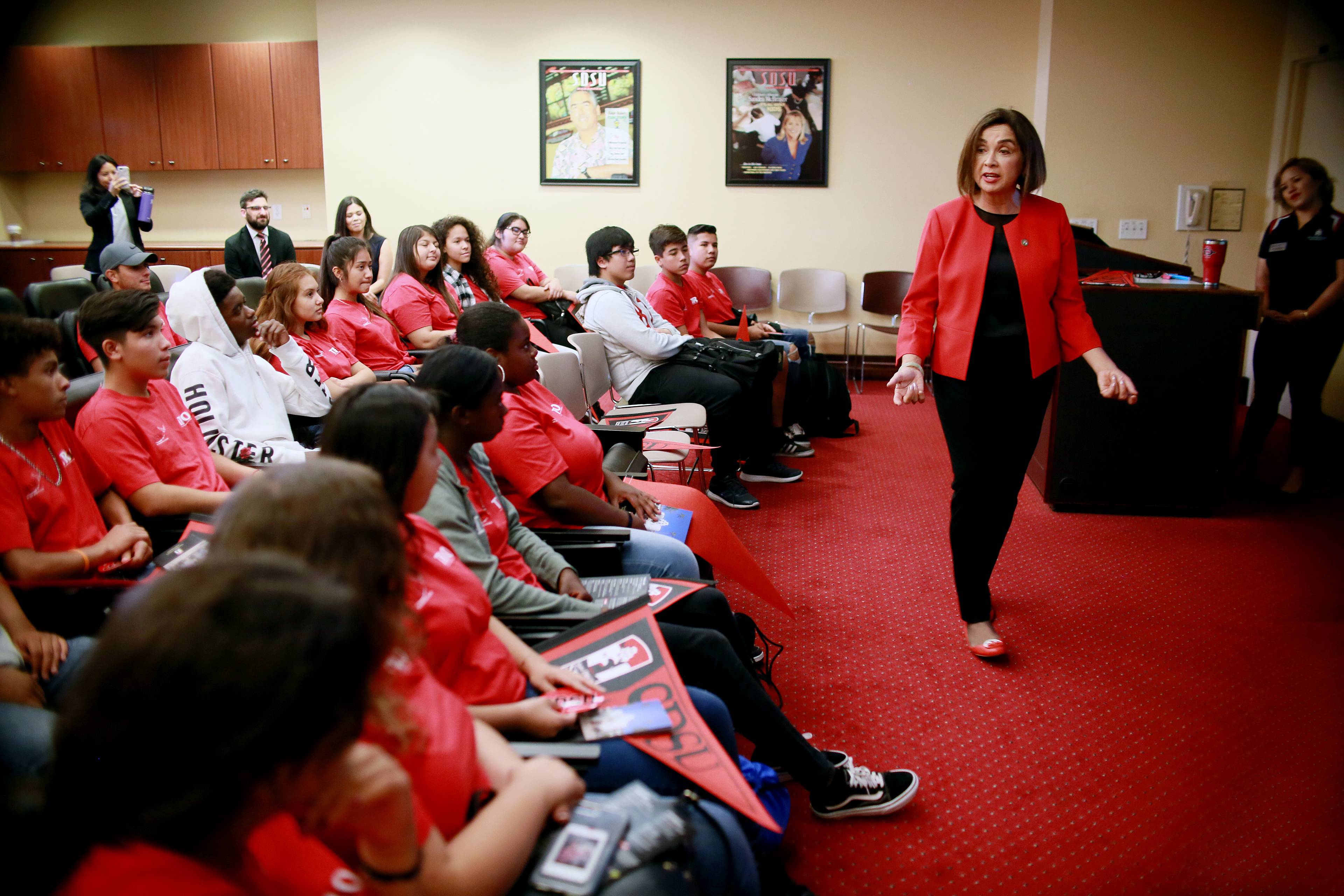 With a proud and active alumni network of nearly half a million graduates, gifts to SDSU totaled more than $133 million in 2021. And furthering its ascendance as one of the nation's leading research universities, SDSU received $164.5 million in external research-grant funding in 2022, the most in school history. Notably, these achievements took place during the economic decline brought on by the pandemic. The funds are supporting crucial areas of research and community work, including boosting COVID-19 vaccine uptake, developing better batteries for electric cars, reducing disease among the underserved, addressing issues related to health disparities and homelessness, combating climate change, and improving employment opportunities for people with disabilities.
University Expansion and Regional Impact
One of President de la Torre's mission-critical strategic priorities is the ongoing development of SDSU Mission Valley. Along with the new Snapdragon stadium, which opened in September 2022, SDSU Mission Valley will include an exciting Innovation District and a beautiful River Park for San Diegans to enjoy. The Innovation District will be a modern incubator with up to 1.6 million square feet of campus, technology and commercial space, while the 34-acre River Park will feature more than four miles of pedestrian and biking trails, multi-use recreational fields, basketball courts, fitness equipment, children's playgrounds, picnic areas, an outdoor classroom, and more.
Once completed, SDSU Mission Valley will generate an additional $3 billion each year for the local economy and will support more than 17,000 jobs. And, importantly, it will allow SDSU to increase enrollment by up to 15,000 new students.
Post-Pandemic and Ongoing Progress
Through the strategic plan, and President de la Torre's leadership, SDSU has already added new bachelor's and master's degree programs in fields, including economics, child development, civil engineering, and American Indian studies.
SDSU's campus in Imperial Valley introduced a four-year liberal studies degree and a Bachelor of Arts in mathematics. The campus is also serving SDSU's first cohort of graduate students in athe Master of Science degree program in Homeland Security. In 2022, the California Legislature allocated $80 million to support a new STEM education and research facility at SDSU Imperial Valley, tying into regional plans for major economic development as California's "Lithium Valley."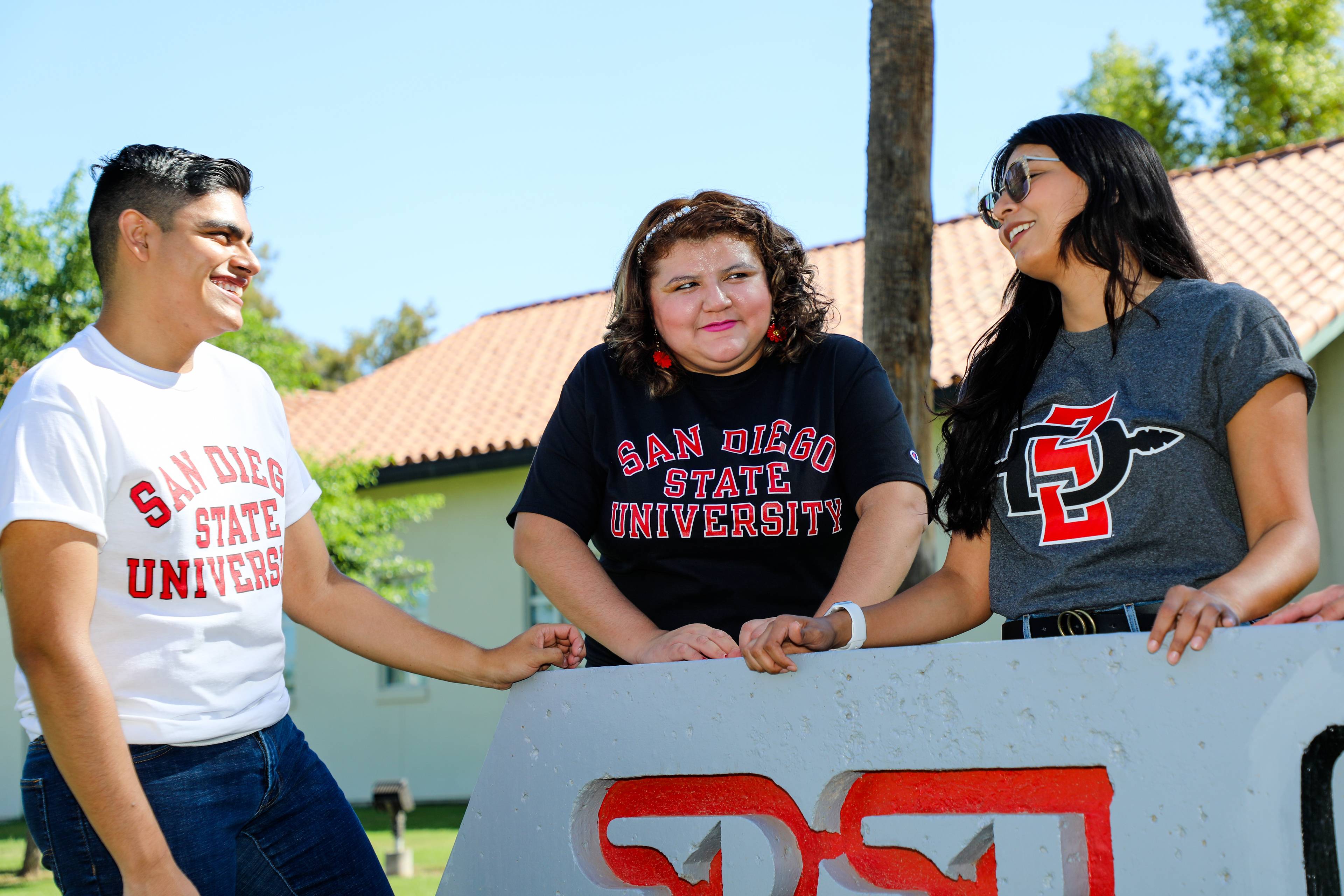 Also under President de la Torre's charge, SDSU received federal designation as an Asian American and Native American Pacific Islander-Serving Institution (AANAPISI) and has sustained its designation as a Hispanic-Serving Institution.
President de la Torre also deftly guided the university through the challenges of the COVID-19 pandemic, further strengthening its ties to and support from the communities it serves.
For her leadership and visionary initiatives driving the growth of SDSU, President de la Torre has received numerous awards, including the 2022 Visionary Award for Innovation & Economic Opportunity from LEAD San Diego; an Honorary Doctorate from Tbilisi State University in 2022; the 2021 Eagle Leadership Award from the Latino Leaders Network; the 2021 Cool Woman of 2021 from Girl Scouts San Diego; and the 2019 Union of Pan Asian Communities 45th Annual Leadership Award.
Before SDSU
Before her arrival at SDSU, President de la Torre was vice chancellor for Student Affairs and Campus Diversity at University of California, Davis (UC Davis).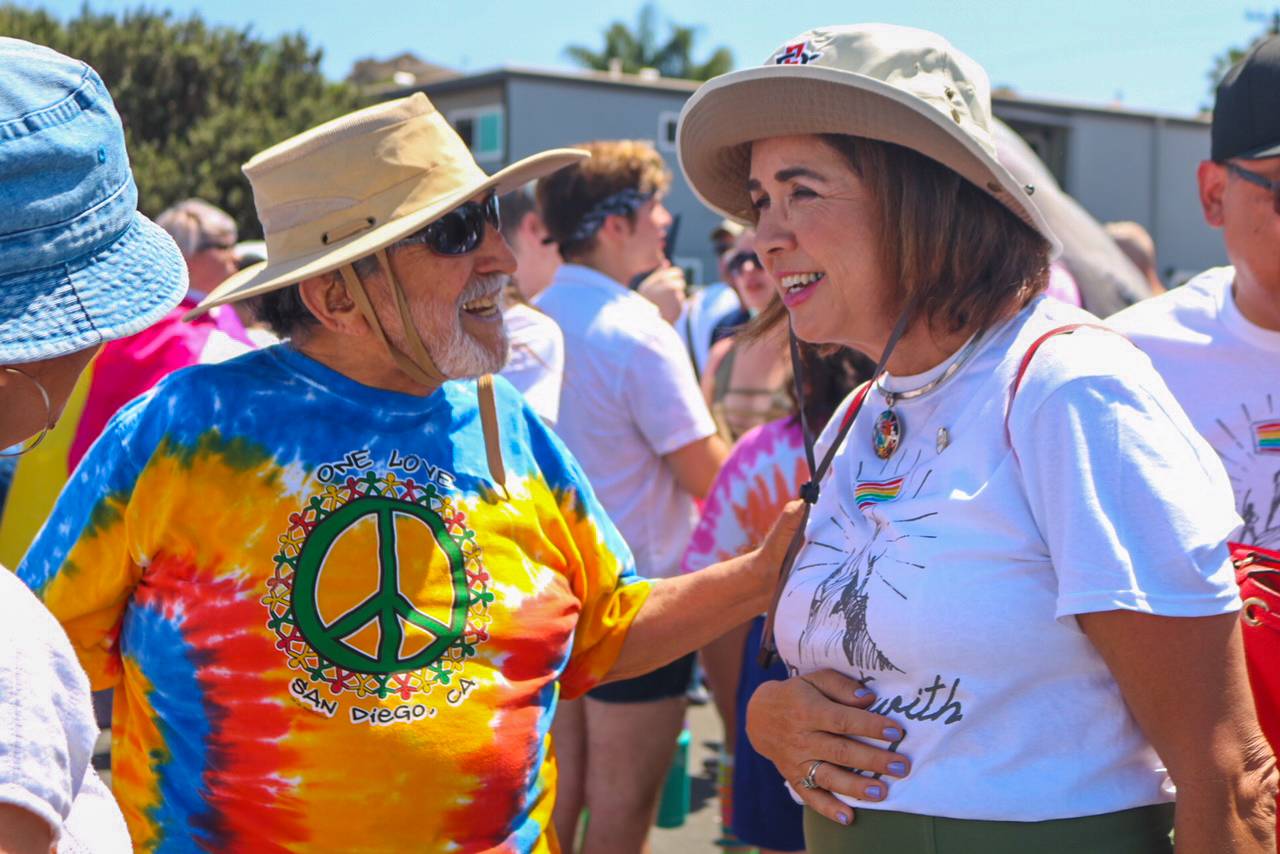 Prior to that she served for 14 years as director for the UC Davis Center for Transnational Health, chair of the UC Davis Chicana/Chicano Studies Department, and director of the Hispanic Center of Excellence in the College of Medicine at the University of Arizona, where she was also director of the Mexican American Studies and Research Center.
President de la Torre was a professor at California State University, Long Beach; the University of Arizona; and UC Davis, where she was the first Latina to earn the title of Distinguished Professor.
She earned her bachelor's degree in the political economy of natural resources from the University of California, Berkeley, where she also earned a master's and Ph.D. degrees in Agricultural and Resource Economics.