San Diego State University President
Adela de la Torre, Ph.D.
Dr. Adela de la Torre is an educator, economist, public-health researcher and higher-education leader. In 2018, she became the first woman and first Latina to serve as the permanently appointed president of San Diego State University, it's 9th president. This followed a distinguished career within the California State University system, the University of Arizona and the University of California, Davis.
President de la Torre set forth an ambitious five-year strategic plan for SDSU called "We Rise We Defy," aimed at transforming the lives of students and engaging our communities. At the foundation of her vision is the growth and development of SDSU as a university not only committed to teaching, research and creativity, but also to expanded and inclusive access to undergraduate and postgraduate degrees.
Welcome from President Adela de la Torre
"I feel blessed and privileged to be part of our inspiring one SDSU community. In its 126 years, SDSU has become a pillar of this community and region while transcending educational boundaries and international borders. Our mission is to transform students' lives, and I am proud to be among the nation's leaders in graduation rates, research activity, expanding access and closing achievement gaps for underrepresented student populations. At SDSU, we reaffirm our clarity of purpose. As our university continues to grow and expand through developments at SDSU Mission Valley, SDSU Imperial Valley, SDSU Georgia and our newest site in Oaxaca, Mexico, our workforce-ready graduates are driving economic development in the communities we serve and global innovation in the disciplines they pursue. With one common mission and identity, SDSU is committed to profoundly impacting our students, our region and the world." -Adela de la Torre, San Diego State University President
Mission and Goals
SDSU President Adela la Torre has united the university around five core strategic priorities that center on becoming a premier public research university, driving institutional resilience and sustainability, driving equity and inclusion, unifying campus locations and placing students at the core.
Under the leadership of President de la Torre, SDSU is advancing all areas of its educational, research, teaching and service missions through a 5-year strategic plan and other priority initiatives focused on innovation, student achievement, sustainability and diversity, equity and inclusion. She is also leading the expansion of SDSU's Global Campus program and the architecture of innovation hubs at SDSU Mission Valley and SDSU Imperial Valley.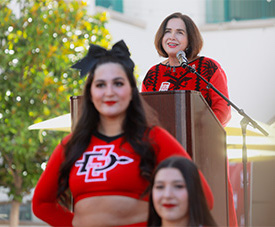 "We Rise We Defy" is the primary guide for SDSU's growth and commitment to teaching, research, creativity and transforming the lives of students and communities.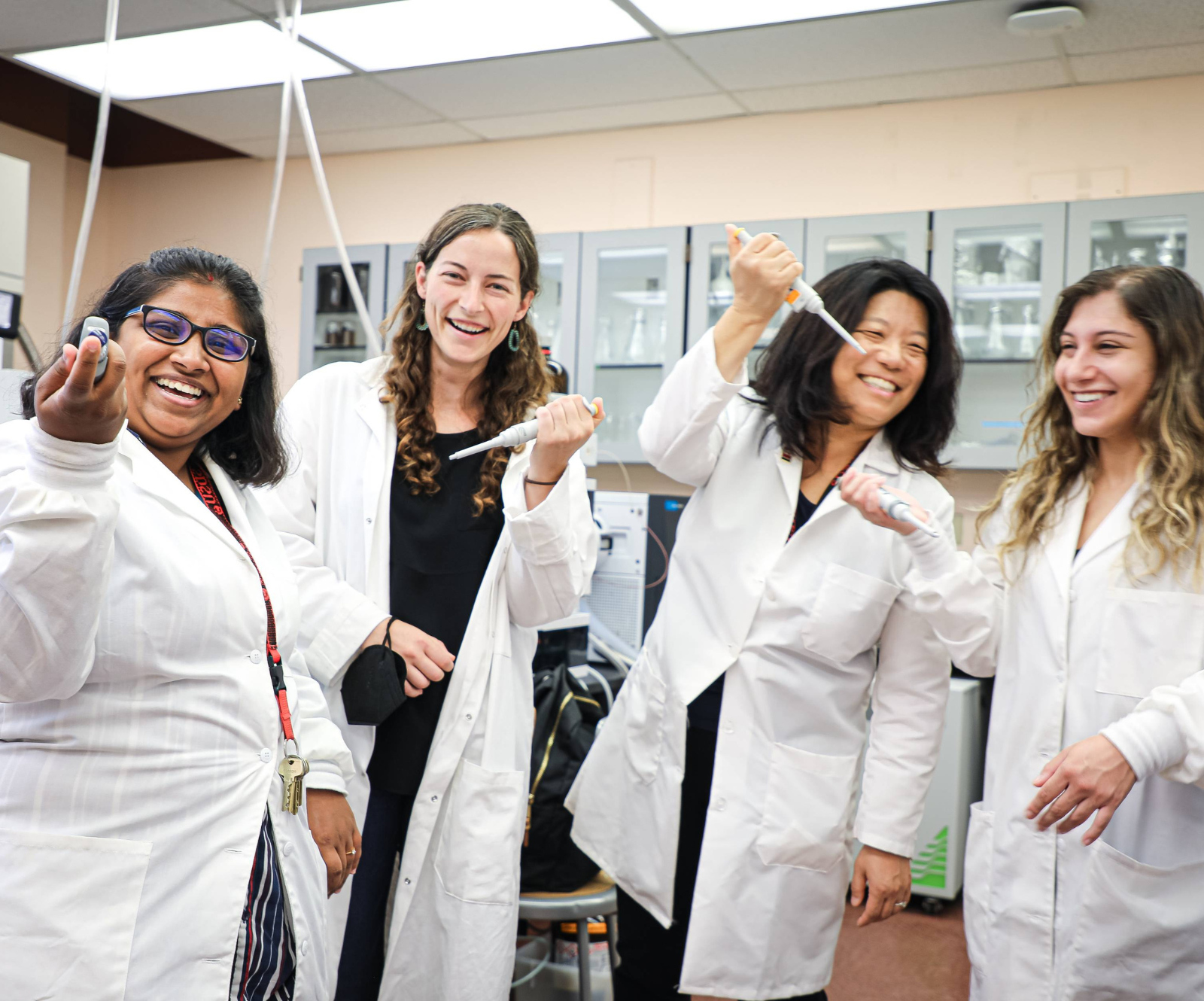 Excellence and access are converging on SDSU's path to R1 status as an elite research institution. Innovation is fostered throughout the SDSU community and is central to new innovation hubs being developed at SDSU Mission Valley and SDSU Imperial Valley.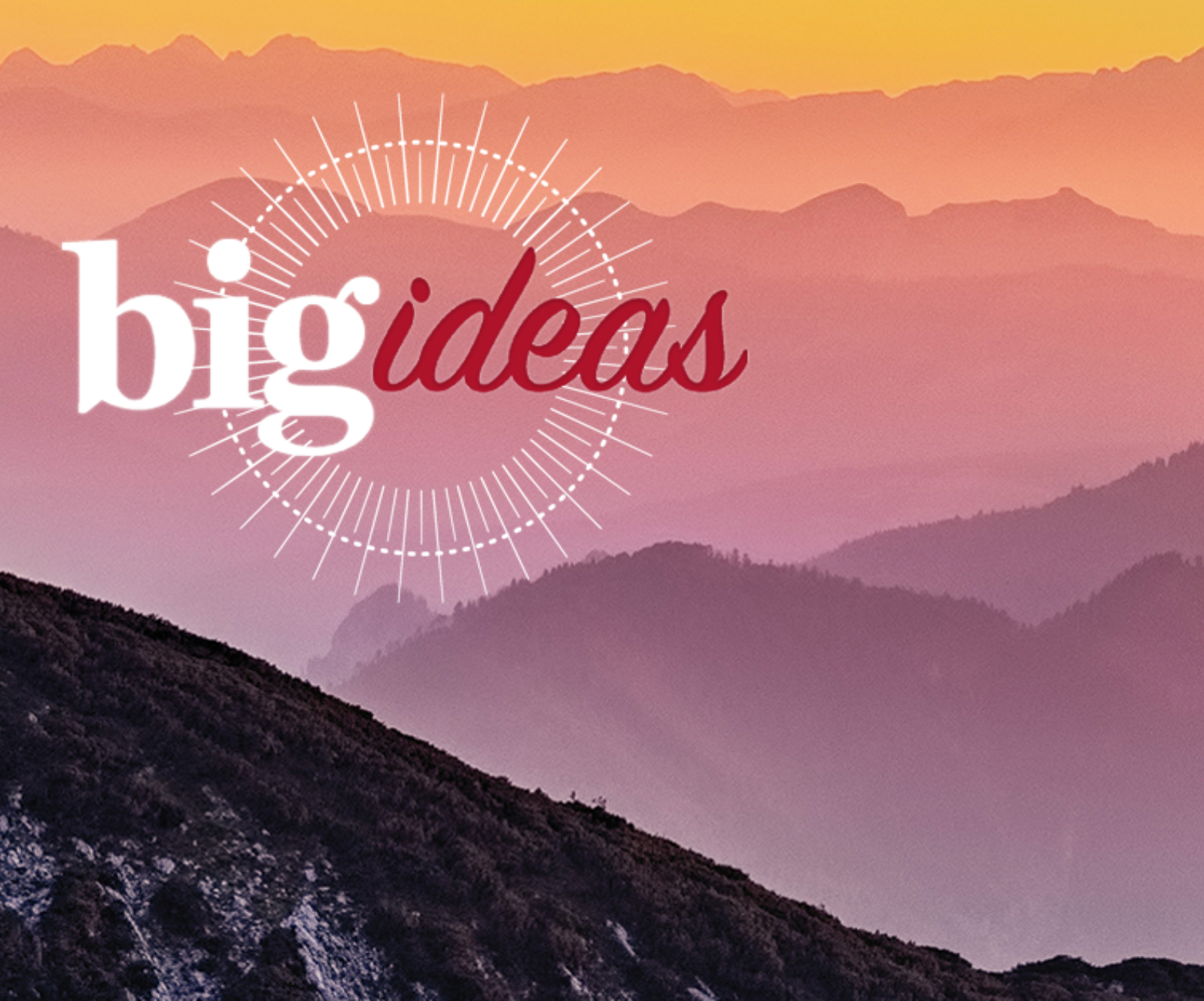 Big Ideas are transformative and transdisciplinary solutions to society's grand challenges. They represent a new approach to supporting SDSU's faculty in supporting the betterment of the world.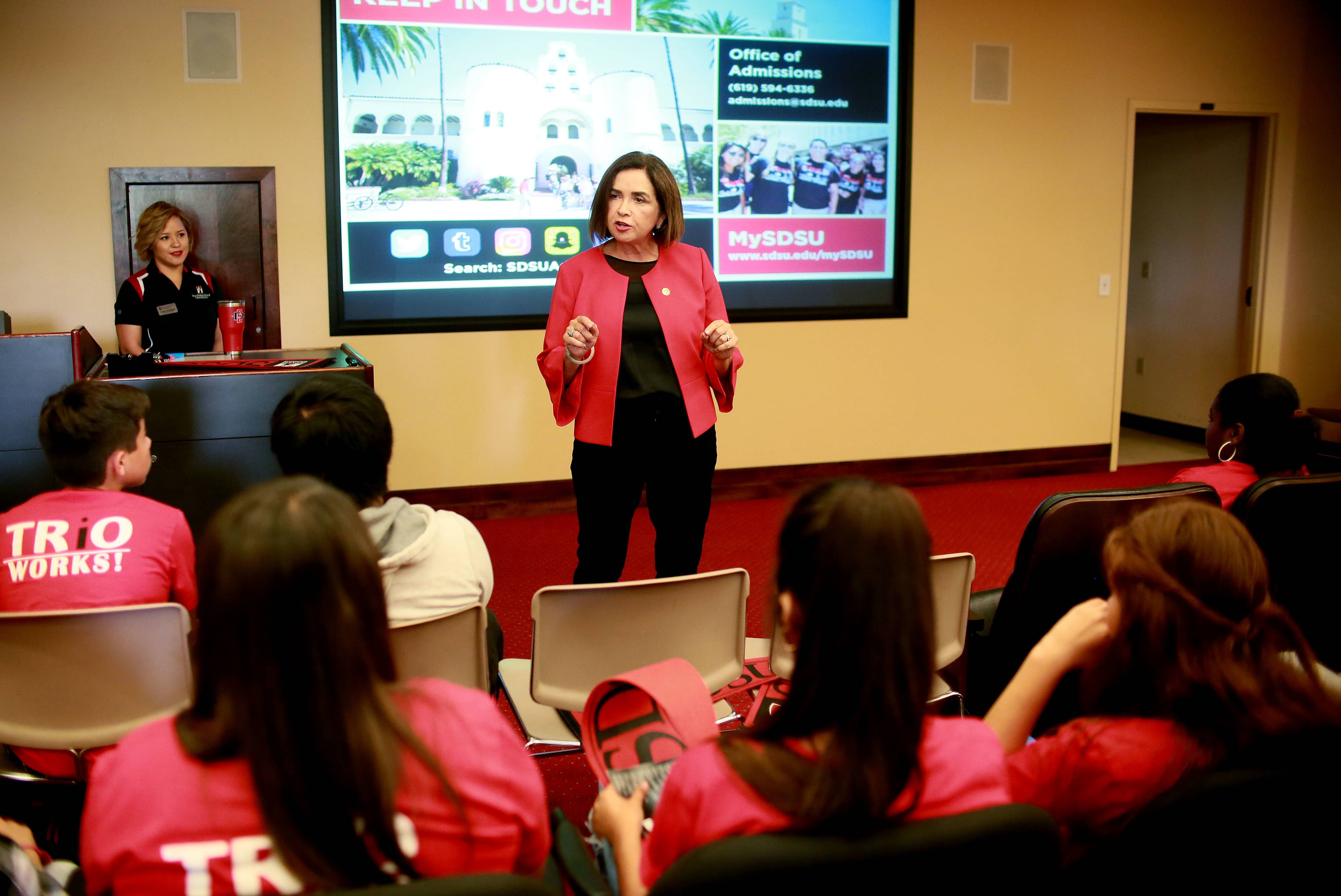 SDSU ranks highly for its welcoming community, serving its diverse population and for providing students with unique experiences and opportunities.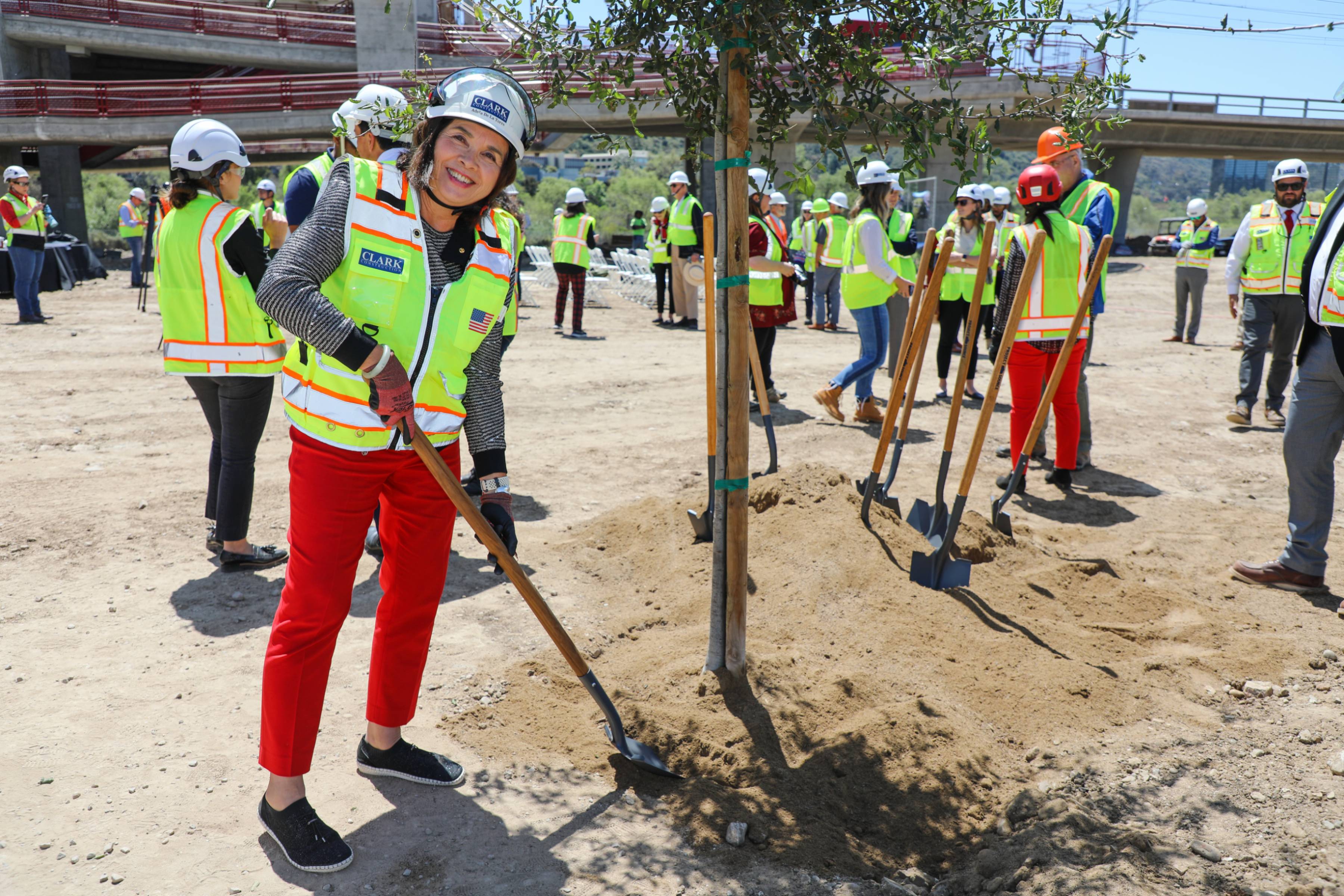 The vibrant, medium-density, mixed-use, transit-oriented development will transform the university and the city and drive billions in new economic growth.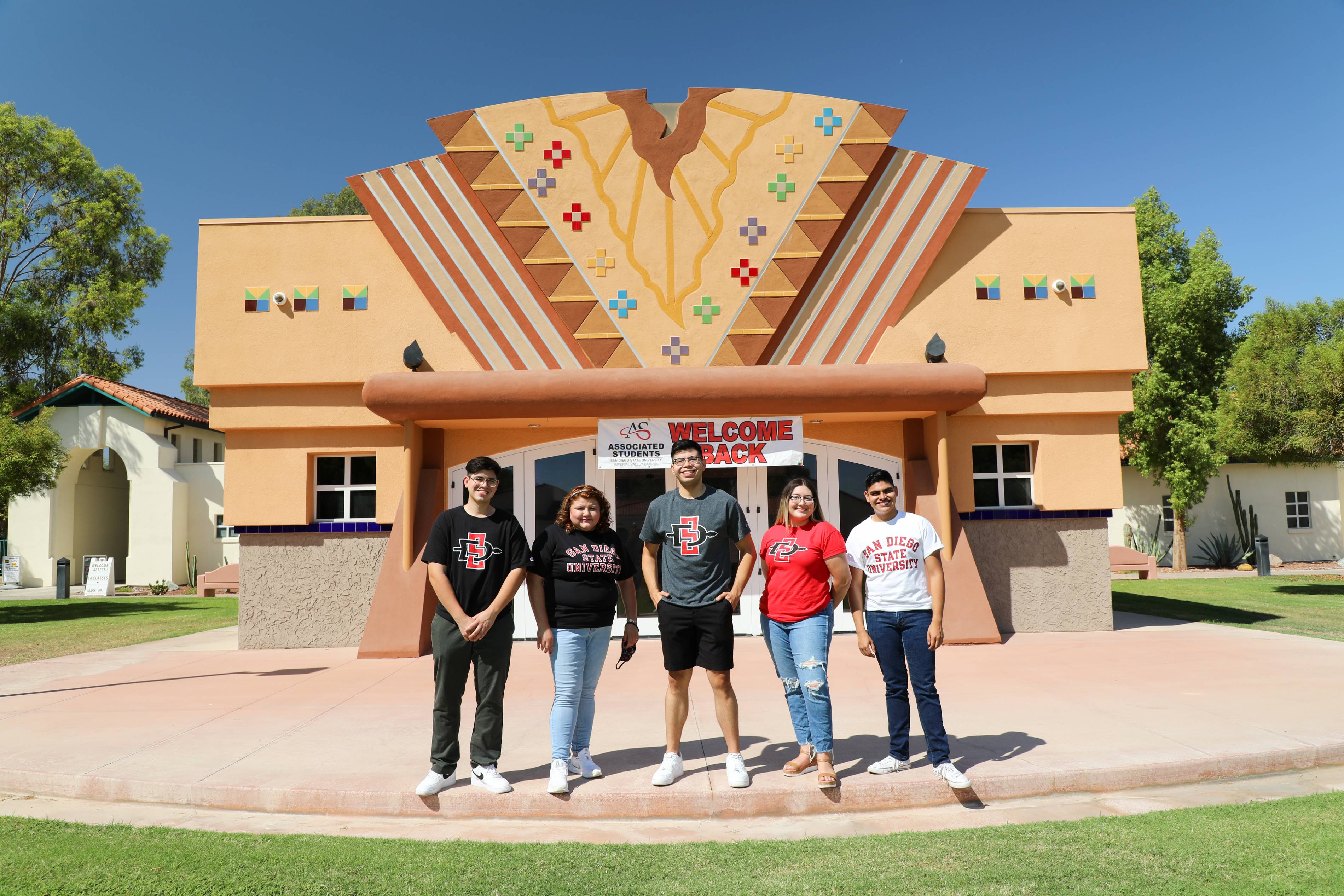 The only 4-year institution serving Imperial County, the university location is expanding STEM education and research to drive access and economic development.
INQUIRIES
Contact Us
For questions, please contact:
Office of the President
5500 Campanile Drive
San Diego, CA 92182-8000
President's Office
Learn more about the Leadership.